Processors are an integral part of the smooth flowing interface of the system. An updated one is necessary and the Intel Core i7 delivers.

While my i3 performs fairly well in the single-threaded performance and memory part, the intense parts are still heavy for it. Upgrading from an i3 Dual Core to i7 Core made my old desktop feel like a brand new computer. The Core i7-2600K is an amazing 32nm quad-core processor with HyperThreading, offering a 3.4 GHz base frequency and a 3.8 GHz turbo frequency.

This has been one of the cases when I got a reasonably inexpensive increase in the speed and performance by upgrading the processor. It is amazing how well the system runs softwares and games. Hardcore multitaskers are assured to rejoice this as the Intel Core i7 delivers maximum processing power and serves all the peak demands. From intense 3D games to editing heavy graphics, every application runs smooth, without any lag. Although the new Sandy Bridge architecture may not be the best but it is an improved version of Nehalem as it is evident it performs relatively better. I could not be happier with this CPU. I really needed HD Graphics 3000 in my processor and I got it very well. What I really liked about this is that it has built-in optimizations for HD video playback and conversions and this offers a lower power usage compared to some other power-consuming graphics cards. (less power, less cost, less heat, less noise from less heat to exhaust, and more reliability from lower heat), Moreover, this is way better than many entry-level discrete cards. as compared to the other hi-end processors of this generation but it does give others a run for their money while doing a great job. Its core design enables the chips to do more at a given clock speed than their predecessors. I really wanted to make sure that General viewing and editing videos from an HD video camera is a necessity I wanted and I wanted to make sure that it was functioning smoothly, which is what HD Graphics 3000 can uniquely offer by being optimized right on the CPU. The architecture of the processor is so adept that it offers valuable performance enhancements that even the average user enjoys and as I believe, the price, performance and all-round flexibility means that the second generation core processors are every enthusiast's first choice for a long time to come. With the Turbo Boost Technology and Intel Hyper Threading Technology provided inside, you get power-packed performance whenever expected. You'll fly through every program on your PC.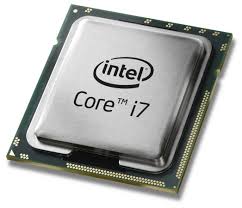 Technically saying, this design is revolutionary, as it offered a significant edge in single-core performance, proficiency and the top in class ability is very overclockable. And with the next few generations of these processors from Intel being not as brilliant is not giving me any reason to upgrade soon.

The qualities I really liked were, it is very fast, it's overclockable and it has 8MB (Shared) L3 cache. Overall, this processor is the best one created by intel up to this date in its class and it easily stands the test of time.