A memory upgrade is one of the effective ways to increase performance. You can maximise the value of your system and get a lot more out of your laptop by giving it the resources it needs to perform like the Crucial 4GB 2400MHz DDR4 Notebook Memory.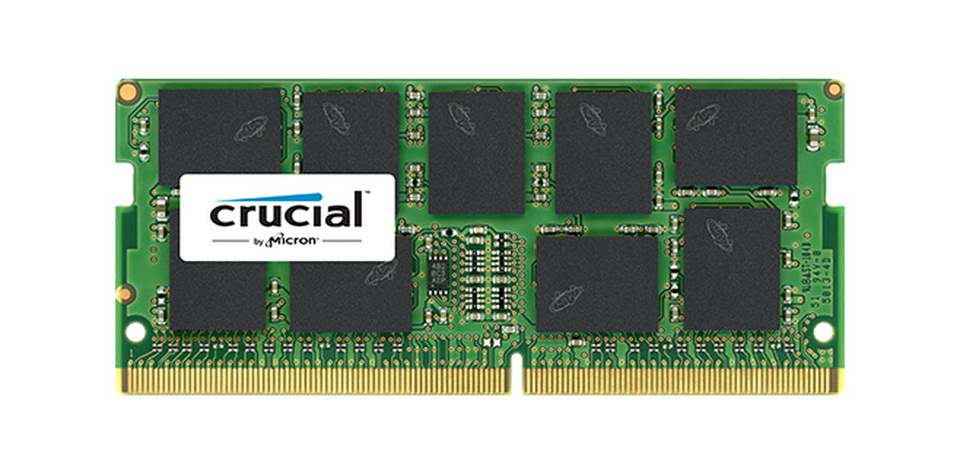 It is the fastest, easiest way to improve your laptop's performance I came across. My Asus Vivo5 Laptop had been working really slow and the only cure I could think of to get it back on track was providing it more memory. Crucial Laptop Memory is designed to help your system run faster and smoother. I saw increased responsiveness, ease in running data-intensive applications and a substantial increase in the multitasking capabilities of the laptop.
I know about Crucial as a brand of Micron, one of the largest memory manufacturers in the world, which is the standard for reliable performance. From the original SDRAM technology all the way to DDR4, they engineered the memory technologies that have powered the world's computers for 35 years and counting. So I make sure and advise don't settle for anything less.
All I can say is it's a fantastic product, does exactly what was expected from it. I downloaded the CPU-Z software, diagnosed the configuration of the existing RAM along with free slot info! and then ordered the product. It is working fine with my Asus Vivo5 Laptop powered by AMD Readon Graphics card and the overall performance has been improved significantly.
The games absolutely smoothly with no stutter whatsoever. The key is the RAM needs to be of the same speed and run on Dual channel mode. The dual-channel increase FPS and reduce stuttering.
Memory is a component in your computer that allows for short-term data access. Since your system's moment-to-moment operations rely on short-term data access — loading applications, browsing the Web or editing a spreadsheet — the speed and amount of memory in your system plays a critical role. Load apps in seconds by increasing the speed of your memory and installing more of it.
If you're like me, you use your computer to do lots of things at once. You might be editing a document, while also looking at pictures and browsing the internet. This naturally leads to a performance problem, every app you're running requires memory and competes for a limited pool of resources. I overcame this by installing high-density modules in each memory slot for seamless multitasking.
One of the most important aspects of laptop performance is battery life. By upgrading my memory, I could potentially take advantage of lower voltage modules — and increase energy efficiency by up to 40% when using the latest memory technology. What's more, by simply installing more memory, you'll reduce the number of times your system has to access the hard drive. Less paging means tasks are done faster — using less battery power.
It is generally excellent and dependable memory and works faultlessly and gets identified with no problems.