Being an engineer, I have always preferred a powerful laptop. Laptops providing smooth running are usually bulky and come with a not so good battery, but my general usage consists of light work and browsing through the internet. With Google Pixelbook there's no looking back because it's all you need in a compact form. If you are in search of top-notch hardware, it is all you can ask for.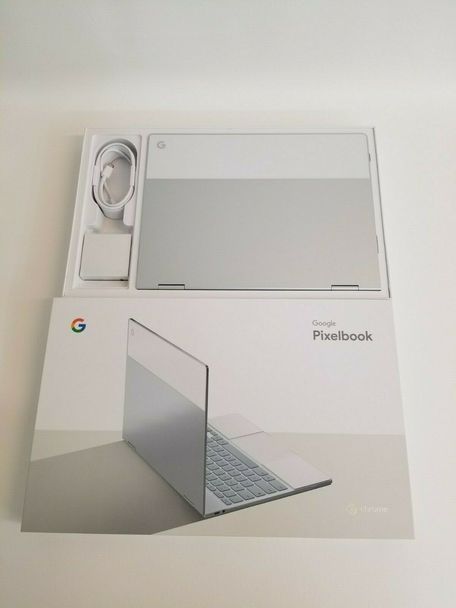 The Pixelbook is an outstanding piece of hardware and excellent specs. The battery is great, the screen is perfect and it has probably the best laptop keyboard I've ever typed on, and the footprint is tiny. Despite its small size, it feels very solid and well built and is a beautiful looking machine. The keyboard feels great to type on and the silicone palm rests make typing even more comfortable by not having your wrists sitting on cold and hard plastic or metal.
This has made my life much easier and makes travelling much simpler. On the ChromeOS side of things, this device has been awesome. Chrome OS is simple but that is its strength. The laptop is beautiful, small, light and fast. Already having Android phones and tablets I was familiar with the software and figured I would finally try it out in a laptop version with Chrome OS.
This is the smallest, lightest and thinnest laptop I have ever used which makes it really portable and easy to use anywhere. the long-lasting battery gives up to 10 hours of use and its fast charging can get 2 hours of use in 15 minutes. You have access to the Andriod app store which greatly improves the usability of this laptop. Most of the Andriod apps are not yet tailored for Chrome OS so some of them can look odd in their native phone size on the screen but this doesn't bother me. The computer is very fast at processing anything you throw at it due to its 7th gen i5 processor this device will still have plenty of power whenever needed with no worry of a slowdown. Another benefit of Chome OS is that there is virtually no worry about viruses. Chrome also updates itself which is a nice feature not having to deal with manually retrieving software updates. The screen is incredible to look at. Everything looks sharp and clear. The pictures, videos and graphics all really look fantastic. Overall, this is just a really great laptop that makes me enjoy using a laptop again.
Google Pixelbook, the Chromebook is the first laptop with built-in Google Assistant. The 4-in-1 design adapts to whatever you're doing with laptop, tablet, tent and entertainment modes. Google has been working on running Android applications on Chromebooks for over a year. I tried a Chromebook in the fall of 2016 but after trying the native chrome apps returned it, deciding to wait for android apps to be usable on Chrome OS. I got a touch-screen ChromeBook with Google Play Store support earlier in the fall and got a ChromeBook platform that would run android apps about as well as a good android tablet with keyboard and touchpad when I wanted to use them. Then the Google PixelBook is a Chromebook that will perform as well or better than a premium android tablet and has a keyboard, touch-pad, active stylus, and has a UHD display. It has the features and build quality equal to or better than any android tablet or Ipad I have seen and it supports an active stylus as well.
Overall, in my pursuit of an ideal laptop, this is it.