I've been using my old Acer laptop for a very long time as I was waiting for a great laptop from Acer to take its place because the company always assures durable quality products. Acer Travelmate is the perfect solution to all my laptop needs combined in one.


Beginning with the first impressions of it, you'll be as amazed by its looks as I am. It is light and sleek in design making it goes to carry and is an amalgam of carbon fibre reinforced plastic and aluminium. The carbon fibre reinforced plastic and aluminium convey stability. What I really appreciate in the design is that the fingerprints don't stay on the matte-black surface, making it look clean and tidy at all times. All parts of the casing have been presented impeccably. The lid's metal hinges keep the display firm and secure in the opened position.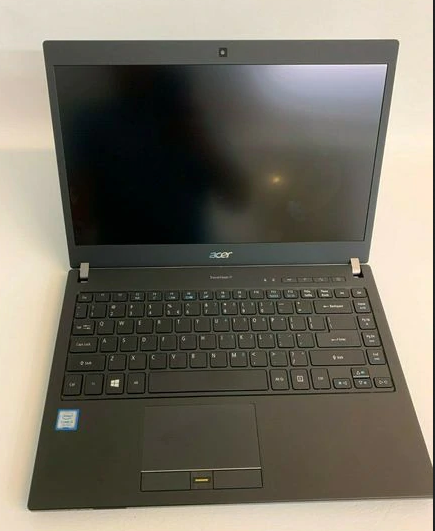 The Acer Travelmate P648-G3-M-52C2 fancies a Core i5 7th generation which makes it pretty fast and appropriate for a range of tasks. Running on Windows 10 Home Basic Operating System on a 64-bit architecture, which gives smooth operation. It has an Intel HD 620 graphics card for all the graphical functions. It stays in power for a long time with its 3 Cell Li-ion battery and is light to carry as it weighs 1.7 Kg only with dimensions of 327.66 x 236.22 x 21.0 mm.


There are a lot of good features the Acer TravelMate series of notebook offers, including dependable processing power, wide-ranging communication specifications and indispensable security solutions to improve the user experience, which I am thoroughly enjoying. I always keep my work running while I am on the move and this streamlined sleek notebook gives high-level manageability and easy handling, another reason why I opted for it. Moreover, it's eco-friendly design and energy-conserving features help save cost, as well as the environment.


Display quality always matters whether it's the case of long term usage or otherwise and this laptop comes a 14 inches full HD LED-backlit display and it's screen resolution is 1920 X 1080 pixels. When it comes to storage it has an 8 GB RAM and 256 GB Solid State Drive (SSD) storage which keeps the file saving, loading and sharing faster. Lagging is never an issue with regular tasks and light games with this 8 GB RAM, so it runs well. With this, it is coupled with a micro SIM card slot, a port for Acer's docking station and impeccable speakers on the casting's underside of the laptop. Coming to the camera, the Acer Travelmate P648-G3-M-52C2 has a 720p HD webcam in it to get decent quality pictures and calls. It never fails to keep the experience seamless.


Travelmate provides a top of line performance on top of being really durable and light. It gives a tough competition to all the laptops in this category and is an edge above a lot.